Discovering the Deeper Meaning of Shalom: Why Christians Should Learn the Hebrew Word for Peace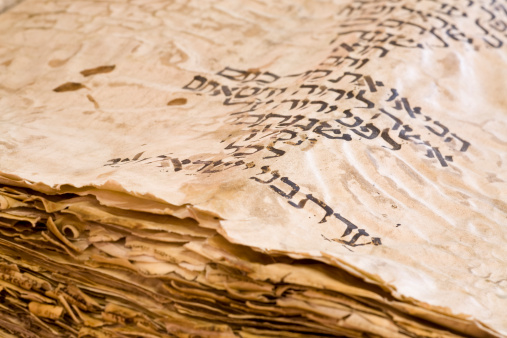 Shalom, a Hebrew word meaning peace, wholeness, and completeness, is a word that holds great significance to Christians. Throughout the Bible, the concept of peace is a recurring theme and is often associated with God's nature and character.
In the Old Testament, Shalom is used to describe God's peace as a gift to His people. The prophet Isaiah writes, "For to us a child is born, to us a son is given; and the government shall be upon his shoulder, and his name shall be called Wonderful Counselor, Mighty God, Everlasting Father, Prince of Peace" (Isaiah 9:6). This prophecy speaks of the coming of Jesus, who is the embodiment of Shalom, bringing wholeness and completeness to humanity.
Through Jesus, Christians can experience the fullness of Shalom. In John 14:27, Jesus tells His disciples, "Peace I leave with you; my peace I give to you. Not as the world gives do I give to you. Let not your hearts be troubled, neither let them be afraid." Jesus offers us a peace that surpasses all understanding, a peace that brings wholeness and completeness to our lives.
Shalom is not just an inner peace that we experience individually but also a peace that we are called to extend to others. In Matthew 5:9, Jesus says, "Blessed are the peacemakers, for they shall be called sons of God." As Christians, we are called to be ambassadors of Shalom, bringing peace to a broken and divided world.
Shalom is a powerful Hebrew word that holds great significance to Christians. Through Jesus, we can experience the fullness of Shalom and be agents of peace in the world. As we seek to live lives of wholeness and completeness, let us extend the gift of Shalom to those around us, bringing hope and healing to a broken world.
Thank you to our sponsor, the Israel Institute of Biblical Studies for this blog!
With over 100,000 students worldwide and more than 20 year's experience in online education, the Israel Institute of Biblical Studies invites you to join their global spiritual community! You don't have to be a scholar or seminary student to discover ancient Biblical secrets, in a modern way through their Biblical language courses such as Hebrew, Aramaic, and Greek, as well as courses discussing the fascinating connections between the Old and New Testament!